We live in an age in which we women have achieved many rights and have enjoyed many privileges of which women of the past were private. It is true that sexism is far from being something that pleases God. The one who created man and woman considers both important, sent his son to die for you both and commissions both at your service. Oppression in which the women went through (and some still pass) over the centuries is not according to God's will. Sexism is not a biblical teaching, nor a Christian conduct.
However, the female response to the machismo-feminism – also unbiblical or Christian.
Some time ago I came across some videos of advertisements whose central message was that if the body is mine, it's my rules. I remember that one of the videos addressed this idea when talking about abortion, and another to talk about personal image (haircut, clothes, makeup, Nail Polish, etc.).
"My body, my rules" – the danger in a sentence so small! And it's not surprising. The first mistake where the woman fell was also told in few words-"certainly not die" Genesis 3:4. Dear friends we need to open our eyes.
The word of the Lord teaches us something different from what the world has propagated:
"Know ye not that your body is the Temple of the Holy Spirit who dwells in you, from God, and that ye are not your own? Because ye were bought with a price; therefore glorify God in your body and in your spirit, which belong to God."  1 Corinthians 6:19 .20.
The Christian woman your body is subjected to the will of God! She follows what the word says in 1 Corinthians 10:31, and eat what you want, but not what pleases God. She's not your body with costumes and adorns ornaments that are displeasing to God, but follows what the Scripture says in 1 Peter 3:3 and 4. She believes that does not belong to itself, but to the one who gave his life to rescue her from the darkness into his wonderful light (1 Peter 2:9). Jesus is not just your Savior, but also your Lord, and your life (including your body) is in fact the life of Christ in it (Galatians 2:20).
More than a piece of cloth – an ideology
One of the most delicate issues for us, Christian women, appears to be the Christian modesty. Some of the strongest texts I've ever read in the testimonials (and with which more fought) the spirit of Prophecy are on this subject.
Without many of us realize, feminist ideas have won space between the Christian women, and become even more delicate treatment of this subject.
The word of God is clear about the distinction that must be between the female and male clothing: "there will be costume man in the woman, and not wear the man women's clothes; because, any that do this, abomination is the Lord your God." Deuteronomy 22:5. But following a feminist ideology of equality, male parts were inserted in the female wardrobe, and many of our sisters use today without having the slightest attention about the ideology that these pieces carry.
I recently read an article about unisex fashion. An article published in a secular site, but which highlights too (because it's no secret that the fashion world want to save) the ideology that lies behind many pieces of clothing. You can read the full story here. There are cited, such as Coco Chanel, who brought male elements for women's fashion, and shown clearly the interest in creating a neutral fashion, which can have membership of men and women, to carry with you this ideology of equality (and neutrality).
When Ellen White lived, she warned the people of God about this kind of ideology and your influence on Adventist woman garment. Warned the Sisters of your time on the American costume (dress I was bringing to the women's clothing pieces of male character) and stated that the testimony on this matter was "given as disapproval for the sisters who feel inclined to adopt a style of clothing designed for men" (T1, page 458).
Currently other groups, in addition to the feminist movement, have raised a flag proposes an equality which is not biblical. This ideology is behind much of what has been produced in the fashion world in recent years, and behind much of what has been used by our sisters (and brothers).
Dear friend, as mentioned above, this is a delicate issue for us, women. I fought a lot with God about these subjects (you can read here my testimony about a part of that fight). When the Holy Spirit began to tell me about pieces of clothing I should leave my wardrobe, I confess that I suffered, I resisted, I insisted, but used many different means to convince me and turn me on this issue. I understand how hard it is for many women accept the whole truth about how our clothes, because it was very difficult for me. Today, I feel free of fashion and all downside that I can see now that there was in using those pieces of clothing. But at the time I wore them, I didn't want to accept that they were not suitable to a Christian woman.
You know the world has been trying to convince us that we should follow our own law about what we do with our bodies. But we know that there is only one safe following law-the law of God. "No servant can serve two masters" (Luke 16:13), we cannot serve God through our bodies while we follow our own rules. Our gaze must be fixed on Jesus, not in ourselves, and our ears open to the voice of the Holy Spirit (Isaiah 30:21), and not to what our heart says deceitful (Jeremiah 17:9). Maria, servant of God, decided that your body would be in the service of the Lord, and so generated in your womb the Son of God. The answer of this virtuous woman to God took "Behold the handmaid of the Lord; fulfilled in me according to your Word. " Lucas 1:38. This should be our response to God.
What we wear is not just pieces of fabric harmless, modeled and stitched. What we wear is also a message. When we look at the lives of the servants of God reported in the Bible, we see that they didn't have just a message to say, but they were the message, your life, your habits, all communicated something who watched them. To use a piece of clothing, not only in wearing, we are also saying to whom we belong, and what kind of character we have. It is no less you wear are a representation of character. They are very significant, Yes. The devil knows this and invests heavily in this matter. I don't find that we give little importance to him.
To conclude, I would like to share with you something that touched my heart when I was studying about God's will for our clothing. I wish God speak to you through this quote, and you reflect deeply about the message that is contained in the clothes that cover your body.
My attention was called to the following biblical text: "speak unto the children of Israel, and say to them that in the corners of their garments make tassels for their generations; and the tassels at each corner prey by a blue cord. And the freebies will be for that, seeing them, you remember all the commandments of the Lord, and the sacred before; the don't follow the desires of your heart, not your eyes, after which ye walk circumspectly tampering with. So that you remember all my commandments, and the sacred before, and santos you will be your God. I am the Lord your God, which you took from the land of Egypt, to be for God. I am the Lord thy God. " 15:38 -41 numbers. God ordains expressly a very simple adornment of clothing for the children of Israel, to distinguish them from the idolatrous Nations that surrounded him. When they look at this peculiarity of their robes, they would remember who were the people who kept the commandments of God, and that he had played miraculous way to rid them of Egyptian captivity, in order that the serve and be a holy people. They shouldn't meet the own desires or imitate the idolatrous Nations, but remain as a distinct, separate people and all that they could say: here are those who God out of the land of Egypt and that keep the law of the ten commandments. An Israeli should be recognised as soon as to be seen, because God, through simple means, the distinguished as yours.  
The order given by God to the children of Israel to put a Blue Ribbon in their garments, should not have any direct influence on your health. Just as God would bless them and keep in your memory tape the high claims of Jehovah, would be stored to mix it up with other Nations, participating in their licenciosas parties and eating pork and rich foods harmful to health. God wants his people to now adopt the clothing of reform, not only to distinguish them from the world as His peculiar people, but because a reform on dress is essential to your mental and physical health. The people of God have largely lost their distinctive traits, gradually shaping according the world and merging with him, until in many respects become similar to it. This displeases God. He runs, as well as led the children of Israel, out of the world and abandon their idolatrous practices, not following his own heart (because that's not hallowed) or your vision, that have led away from God and the world.  
Something must be done to reduce the involvement of the people of God with the world. The reform costume is simple and healthy, however, there is a cross on it. I thank God for the cross and happily bow to lift it. We have attached both to the world that we lose sight of the cross and we do not wish to suffer for Christ's sake. Don't need make up a cross, but if God in her presents, we should gladly take it. By accepting the cross, are distinguished in the world who doesn't love and even ridicules our speciality. Christ was hated because he wasn't in the world. Can Your followers expect better luck to your master? If you don't suffer censorship or contempt of the world can be alarmed because it is our compliance with the world that makes us so like him, you don't wake up your jealousy or your malice. There is no clash of character. The world despises the cross. "For the preaching of the cross is to them that perish foolishness; but for us, that we are saved it is the power of God. " 1 Corinthians 1:18. "But God forbid that I should me, except in the cross of our Lord Jesus Christ, by whom the world is crucified to me, and I to the world." Galatians 6:14.
Gallery
SILK'N SILHOUETTE The Ultimate Body Contouring System …
Source: www.reflectionofsanity.com
2014 KISW Rock Girls
Source: kiswrockgirls.com
Diary of a Fit Mommy's Bikini Body Showdown
Source: www.dietbet.com
Wrecked Exotic: 1971 DeTomaso Pantera
Source: barnfinds.com
Magical Girl Staff Weapon Pose Reference by SenshiStock on …
Source: senshistock.deviantart.com
Our Hobby
Source: semasa4.blogspot.com
Punch
Source: senshistock.deviantart.com
Body Shape : Clothes For An Apple
Source: carolinefashionstyling.com
Pack: dog or wolf action poses by ElifSiebenpfeiffer on …
Source: elifsiebenpfeiffer.deviantart.com
Crusher | Mutants Genetic Gladiators Wiki
Source: mutantsgeneticgladiators.wikia.com
Plus-size model Barbie Ferreira proudly shows off curves …
Source: www.dailymail.co.uk
Malcolm X
Source: www.documentingreality.com
25+ Badass Feminist Tattoos To Remind You The Girl Power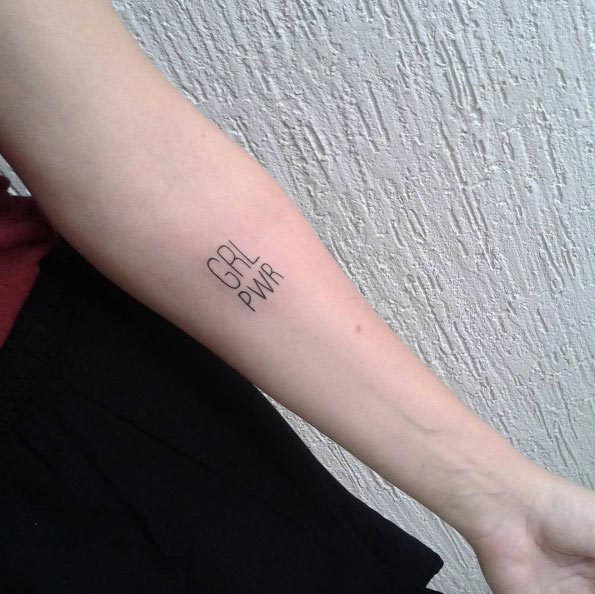 Source: www.womentriangle.com
'The Parent Trap' Style: a 1998 Fashion Retrospective
Source: www.manrepeller.com
Lana Lovelace's Feet
Source: www.wikifeet.com
Vein vs. Vain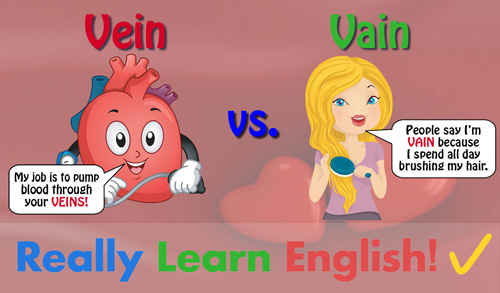 Source: www.really-learn-english.com
Is this a worm? 3 inches long in my stool. On CureZone …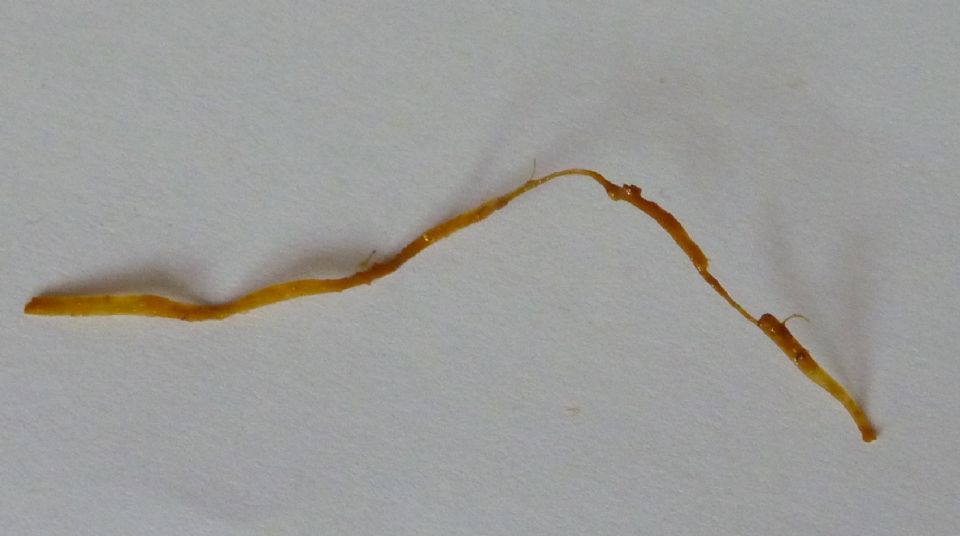 Source: curezone.org
Severed Head
Source: www.documentingreality.com
Tea Tree Oil For Acne, Don't Make These Mistakes
Source: www.theclearskinessentials.com
No Pets Allowed
Source: www.rademeyer.co.za